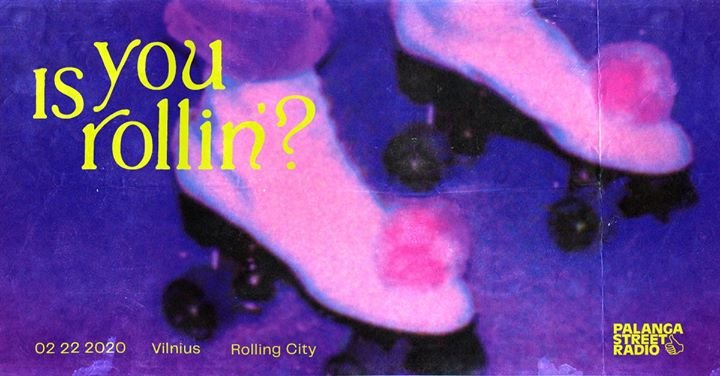 Informacija
Data:
22 vasario
Laikas:
08:00 pm - 11:59 pm
Click to Register:
Click to Register
Vieta
Rolling City
Viršuliškių skg. 28
Vilnius, Lithuania
Long time no roll!!
Palanga is throwing a party on wheels in a classic rollerskating rink with:
DJ TTT soundcloud.com/tavotevotevai
Bedim soundcloud.com/bedim
Princes soundcloud.com/prin_ces_lt
ww bit.ly/2H5wm8z
NVTČMG soundcloud.com/nvtcmg
Price = 5 euro (-1 euro discount if you bring your own rollerskates). Both, disco style and inline rollerskates are there to choose for your taste. Helmets and other safety stuff are available. Gear rent is free of charge.
A bar is there too to serve you refreshments!
As usual, 8 pm till midnight
Come early, participate in a rollik photo competition and win something!
Location: goo.gl/maps/rWGPzZRmVedy2cPH8
You can arrive there from Vilnius city center with trolleybusses 7 or 1 and walk 10 minutes.
See you soon honeys!